How to be an organized person?
Hello there, it's been a while since I haven't updated any of the progress on the blog. Therefore, today's blog is about being organized.

However, being organized is not everybody was into. Especially for those who think too much, they had a lot of plans in their heads, but to conduct the plan one by one may be so hard for them. Apart from that, there are also people who don't know to start to organize their work. So, I came up with posts a blog about "How to be an organized person" either in work or in daily life. So that you can make a better plan for yourself, make it simple and systematic and also easy your work.
So, let start with the step-by-step on how to be an organized person.
1) Buy a book planner.
The secret of doing all the to-do-list or plan your work is by buying a book planner. You don't have to buy an expensive book planner. Just the simple one. But, for a more organized, buy a book planner that had months on it. The reason is so that you can see what's going on at that specific time and you can plan your days onwards.
I bring my planner book anywhere and I always refer to it. Everything I would jot it down on my planner book or my phone.
So, to be an organized person, buy some planner book for one year or you can just DIY your book planner to make it more interesting.
2) List down what to-do-list a day before.
To be an organized person, you have to list down all of your tasks a day before so that you did not waste your time thinking about what should I do right now. Furthermore, if you list your plan on that day, it seems like you have going half of the day, and by listing your plan on that day would be a waste.
I listed my plan on my book planner and I subdivided it to a certain part. In order for me to make it possible for tasks, I ticked the one that I finished, and I write down the date I finished the work.

By saying subdivided, I categorized the task to specific terms such as chores, work, homework or any else. It's easier to organize rather than mix all of it.
3) Finish the to-do-list and keep organizing.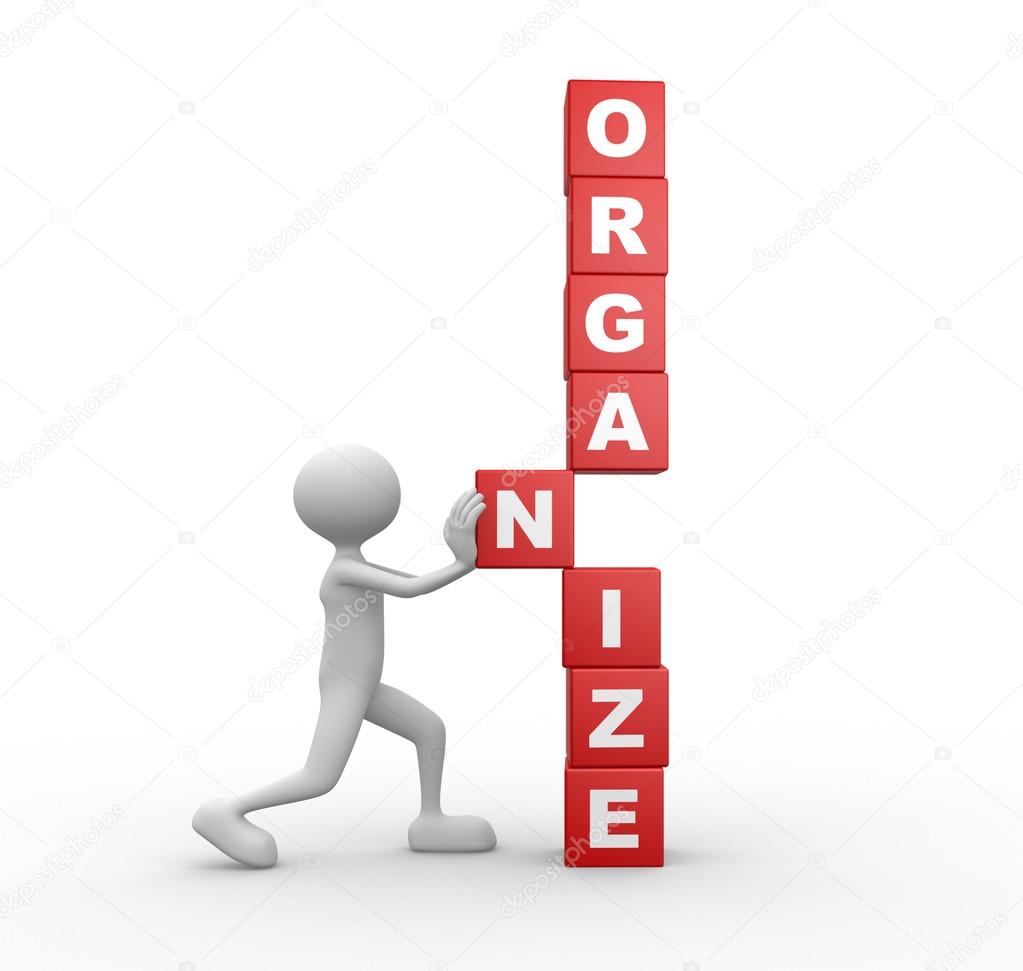 The only way for you to be organized is by practicing it. It seems annoying for someone else for seeing you open your book planner and kept all the plans on it. But, if it keeps you be a better person, why not continue to do it? Be an organized person and make your day simple and easy. You don't have to think too much because of you already prior to your work at once. So, just do it and keep organized. You ain't waste anything.
So, that's it, a simple step I do to be an organized person at work or either in daily. It just an easy task. When you started to be an organized person, you automatically help others to make their job easy and foremost make yourself satisfied.